Wines selected by Italy's N ° 1 sommelier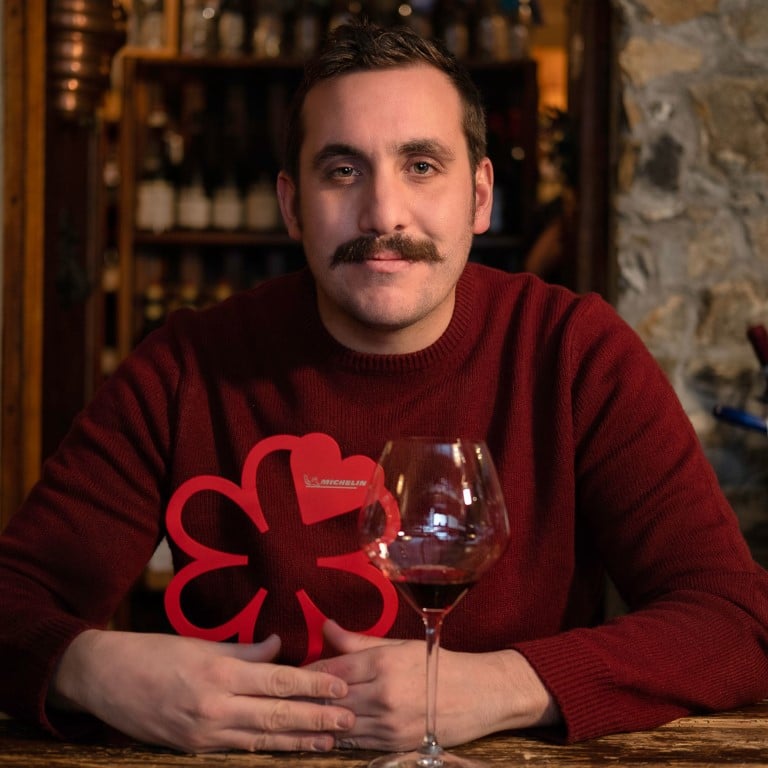 Sommelier Award N ° 1 in Italy Michelin Guide 2021
I have personally selected the bottles on Vinové to give you real moments, to drink together.
First we drink, then we talk about it!
This is our motto. Order now and join our community of enthusiasts!
Not sure what to drink? It starts from here!
If you don't know what to drink, I'll guide you . If you are undecided, I will advise you . If you already have clear ideas, put me to the test !
Autumn has arrived, let's take shelter in the heat with a nice bottle of wine !!! Choose the occasion and I will advise you what to uncork!
The unmissable of September
🍷 Autumn reds to be enjoyed.
A selection of reds with a great taste, wines you cannot deprive yourself of.
Special: Our customers' favorite reds.
The reds most sold and appreciated by our customers!
Peculiarities preferred by our customers:
Discover the Vinové " Selezioni Circella " Boxes with the bottles chosen and matched for your special occasions!
🤙 Wines to impress by Matteo Circella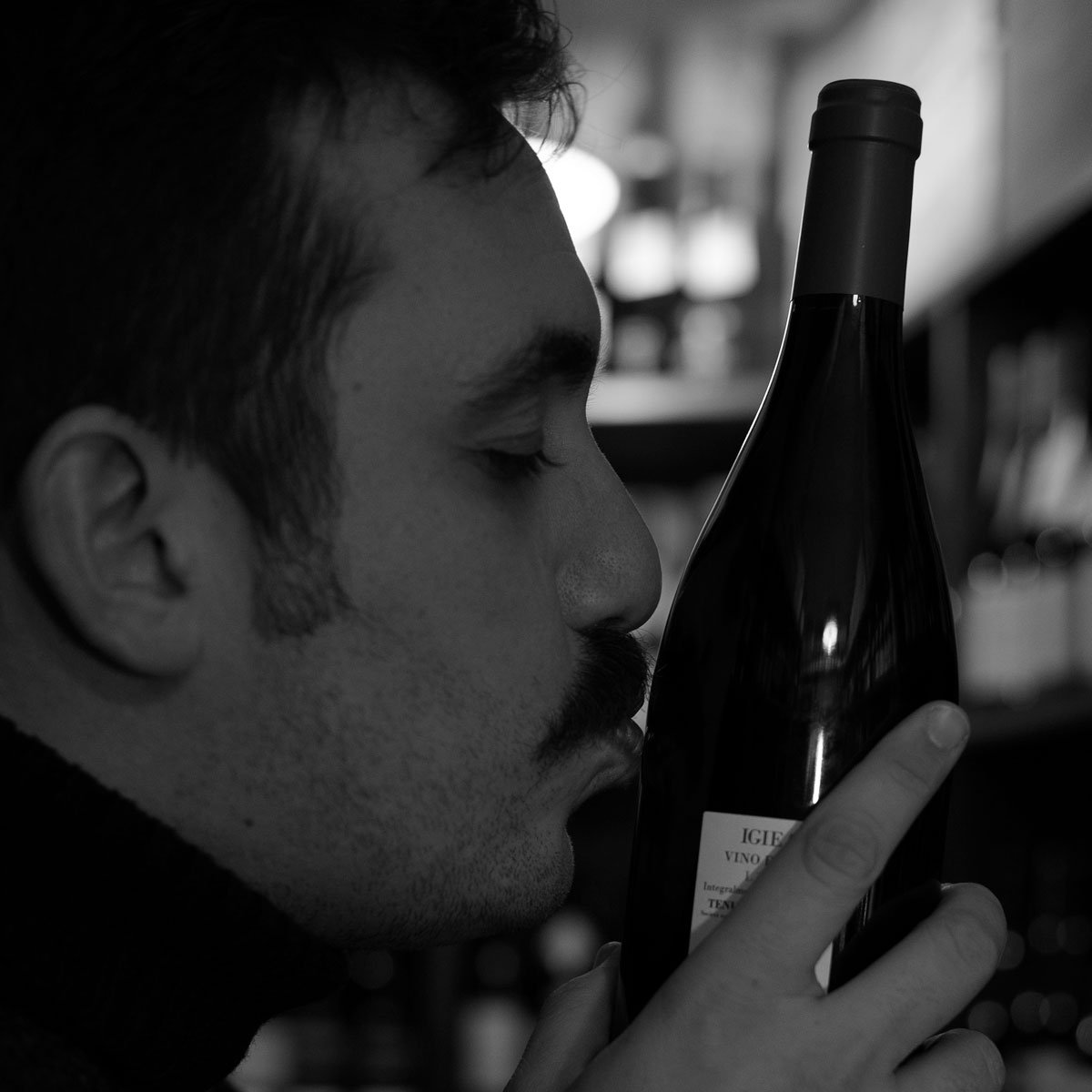 Special bottles, to be uncorked to impress!
The wines "to impress": special bottles, to surprise , surprise you and bring you closer to an unconventional wine culture.
I will guide you to discover these particular wines, which you will learn to tell, which I hope you will fall in love with like me.
You will have to get involved with these bottles, but it will be worth it! You're one of us?
📦Special Box " Territories to drink together"
Today we drink by the sea, Liguria!
Liguria from the West
to Levante
This box contains the whole story of the most iconic and unforgettable Ligurian wines : the strength of the Genoese Bianchetta , the Rossese di Dolceacqua and the traditional Vermentino!
What are you waiting for? Buy and uncork, see you in Liguria!
📦Special Box " Territories to drink together"
Today we drink in Sangiovese, Tuscany!
Excellence of Sangiovese
This box contains all the glory of the most iconic and unforgettable Tuscan wines : the excellence of Sangiovese in Brunello, Nobile di Montepulciano and Chianti Classico!
What are you waiting for? Buy and uncork, see you in Sangiovese!
Respect for the land and tradition
WE TALK HOW WE EAT. OR HOW WE DRINK.
We want to bring people closer to wine.
Not just those who already juggle grapes and fermentations. All people, even those who do not understand, who pretend to understand something or who would like to know more.
Drinking with us it is easy to become more and more passionate about the culture of wine, acquire new knowledge and discover all the secrets of whites, reds and bubbles!
🤙 Selected by Matteo Circella: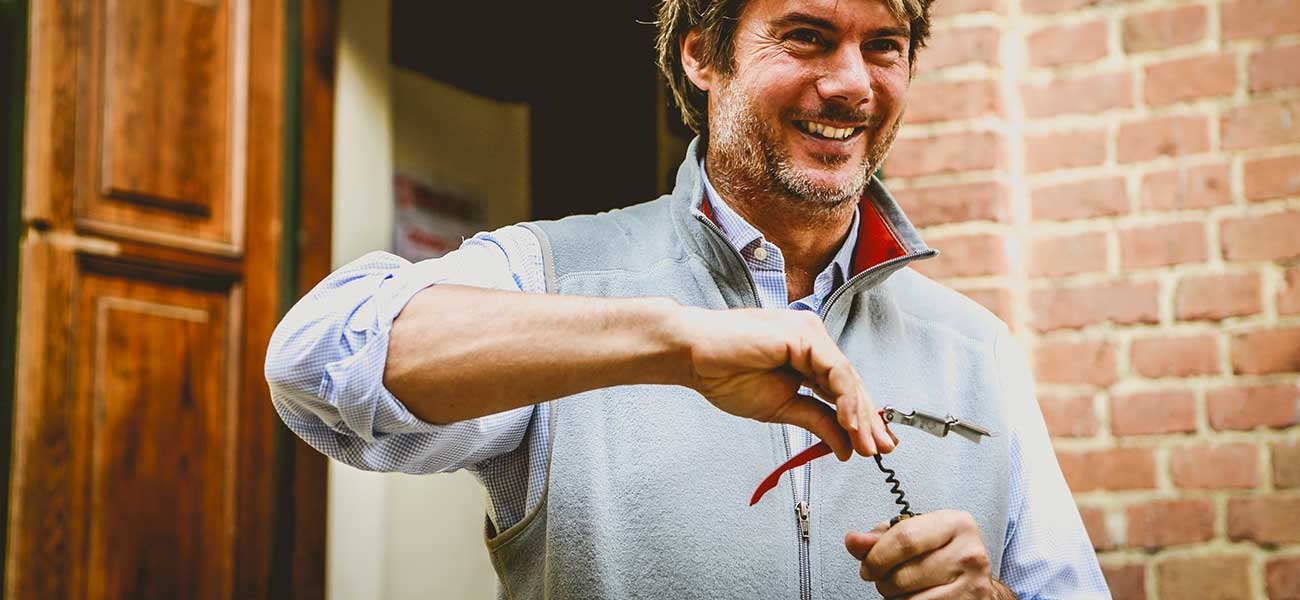 Today we drink the fruit of long years spent in the bottle thanks to a quality work and passion of yesteryear.
They are wines from another era , in every sense: Today we drink the fruit of long years spent in the bottle thanks to the quality work and passion of the past.
Whites to live like the "Great reds". Reds with a very long aging.
The vineyards are located in Monferrato, a historic wine area in Piedmont.
The production is based on a scrupulous selection of the grapes.
The vinification is characterized by long macerations (the skins remain in contact with the must for a long time) and a very limited use of sulfur (the famous sulphites in wine are very few).
The refinement takes place mainly in large woods (barrels).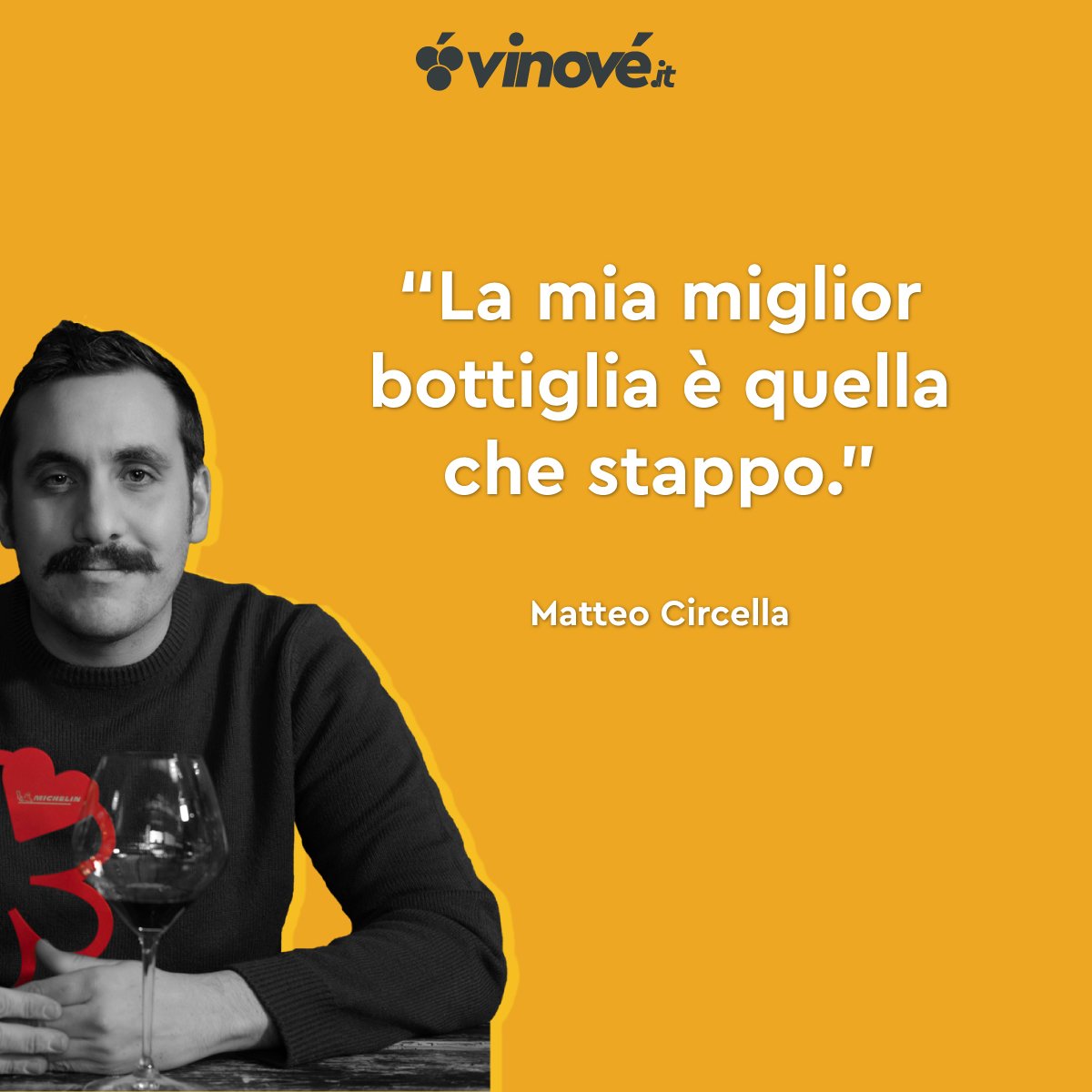 What color intrigues you?
Where would you like to travel?
Tutto ok
Ordine perfetto,vino di alta qualità a prezzi vantaggiosi,consiglio sicuramente.
FraB
2022-11-29
vini tra i preferiti di matteo circella
ordinate credo 9 bottiglie(bianco rosso e bolla), per adesso provato il rosso(ottimo barbaresco che differiscce un poco dai canonici in circolazione),un bianco (vermentino sup di bussana) che rite...
jaive
2022-11-29
Poche cose fatte benissimo
Che dire, consigliato. L'angolo enoteca non sarà infinito ma si trovano delle belle chicche a prezzi super concorrenziali. Il tutto ricevuto in 24h. Pollice su
Az
2022-11-23
Consigliatissimo
Ho acquistato 7 bottiglie di Le serre nuove dell'ornellaia 2015 ad un prezzo davvero ottimo. Sono bottiglie ricercate e chi le ha ci specula invece con vinové non è successo nul...
Claudio Ciarmiello
2022-11-20
Top
Tutto impeccabile sin dal momento dell'acquisto!
Giuseppe
2022-11-14
Primo acquisto
Prezzo/affidabilità/consegna al top! Complimenti
Monta
2022-11-13
Pigato
Sehr schnelle Lieferung ohne Beschädigungen, empfehlenswert!
Vero
2022-11-12
Tutto perfetto
Arrivato tutto in condizioni perfette e nei tempi previsti. Bolle molto buone. Sono felicissima di aver trovato questo sito!
Fedra
2022-11-10
Ñuovo shop online
L'evasione dell'ordine è velocissima e così la spedizione. Eccezionale l'imballo da 3 bottiglie più facilmente trasportabile. Ottimi i vini
Enrico
2022-11-09
bravi
bravi ragazzi
db
2022-11-09
Consegna
Servizio perfetto nn ho ancora assaggiato
Marco
2022-11-02
Tutto perfetto
Le bottiglie che avevo ordinato sono arrivate perfettamente integre e rispettando i tempi previsti. Il prezzo poi era davvero ottimo. Non solo credo che in futuro usufruirò ancora di Vinov&e...
Luciana
2022-10-22
Buon servizio
Prodotti anche di fascia alta a prezzo competitivo e consegna rapida.
Giampaolo
2022-10-21
Consigliatissimo
Ho effettuato l'ordine alle 12 e ho ricevuto la bottiglia ordinata il mattino seguente, in ottime condizioni e imballaggio - tra l'altro vino che faticavo a trovare presso le enoteche del...
Melania
2022-10-05
Vino e servizio ottimo
Vino di qualità e veramente eccellente. Voglio sottolineare sia la velocità della consegna che l'ottimo imballaggio utilizzato per spedire il vino.Complimenti! Servizio top!
Dario
2022-10-05
Vini super - consegna fast
Ho scoperto per caso questo sito e devo dire che sono rimasto piacevolmente sorpreso per la qualità, prezzi e tempi rapidi di consegna.
.
2022-10-04
Tutto ok
Semplice e nessun intoppo dall'ordine alla rapida e ben confezionata consegna. Di nuovo all'occorrenza!
Anonymous
2022-10-03
Ordine
Ottima enoteca on line ! Competente selezione di vini liguri , nazionali ed esteri. Spedizione normale velocissima . Tutto dovuto alla grande esperienza di Matteo !
Fabrizio
2022-10-02
Primo ordine
Sicuramente non sarà l'ultimo! Veloci,precisi,puntuali Matteo che chiama personalmente x avvisare che l'ordine è in partenza è un ottimo valore aggiunto E poi hann...
DanilO
2022-09-27
Perfetto!
Vini ok, imballo ok, spedizione ok. Consigliatissimo sia per la selezione dei prodotto che per l'attenzione verso il cliente. Comprate con fiducia e non ve ne pentirete!
MRBELLI
2022-09-26