Wines selected by Italy's N ° 1 sommelier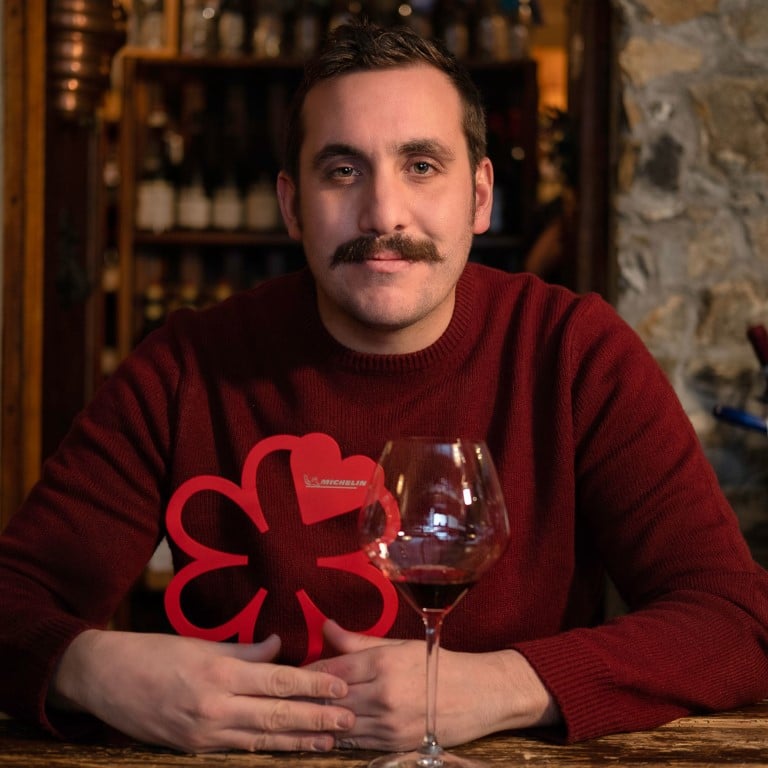 Sommelier Award N ° 1 in Italy Michelin Guide 2021
I have personally selected the bottles on Vinové to give you real moments, to drink together.
First we drink, then we talk about it!
This is our motto. Order now and join our community of enthusiasts!
Not sure what to drink? It starts from here!
If you don't know what to drink, I'll guide you . If you are undecided, I will advise you . If you already have clear ideas, put me to the test !
Autumn has arrived, let's take shelter in the heat with a nice bottle of wine !!! Choose the occasion and I will advise you what to uncork!
The unmissable of September
🍷 Autumn reds to be enjoyed.
A selection of reds with a great taste, wines you cannot deprive yourself of.
Special: Our customers' favorite reds.
The reds most sold and appreciated by our customers!
Peculiarities preferred by our customers:
Discover the Vinové " Selezioni Circella " Boxes with the bottles chosen and matched for your special occasions!
🤙 Wines to impress by Matteo Circella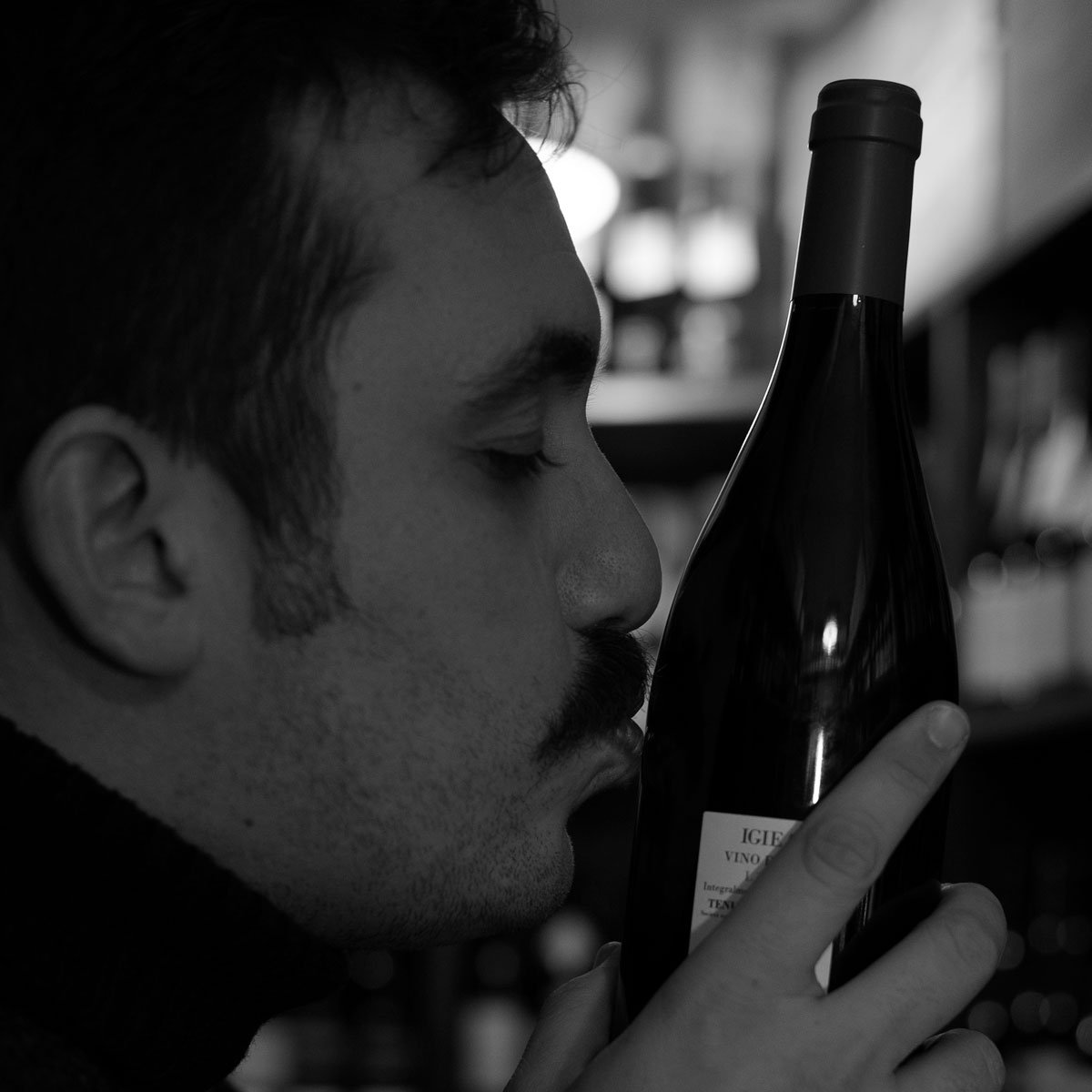 Special bottles, to be uncorked to impress!
The wines "to impress": special bottles, to surprise , surprise you and bring you closer to an unconventional wine culture.
I will guide you to discover these particular wines, which you will learn to tell, which I hope you will fall in love with like me.
You will have to get involved with these bottles, but it will be worth it! You're one of us?
📦Special Box " Territories to drink together"
Today we drink by the sea, Liguria!
Liguria from the West
to Levante
This box contains the whole story of the most iconic and unforgettable Ligurian wines : the strength of the Genoese Bianchetta , the Rossese di Dolceacqua and the traditional Vermentino!
What are you waiting for? Buy and uncork, see you in Liguria!
📦Special Box " Territories to drink together"
Today we drink in Sangiovese, Tuscany!
Excellence of Sangiovese
This box contains all the glory of the most iconic and unforgettable Tuscan wines : the excellence of Sangiovese in Brunello, Nobile di Montepulciano and Chianti Classico!
What are you waiting for? Buy and uncork, see you in Sangiovese!
Respect for the land and tradition
WE TALK HOW WE EAT. OR HOW WE DRINK.
We want to bring people closer to wine.
Not just those who already juggle grapes and fermentations. All people, even those who do not understand, who pretend to understand something or who would like to know more.
Drinking with us it is easy to become more and more passionate about the culture of wine, acquire new knowledge and discover all the secrets of whites, reds and bubbles!
🤙 Selected by Matteo Circella: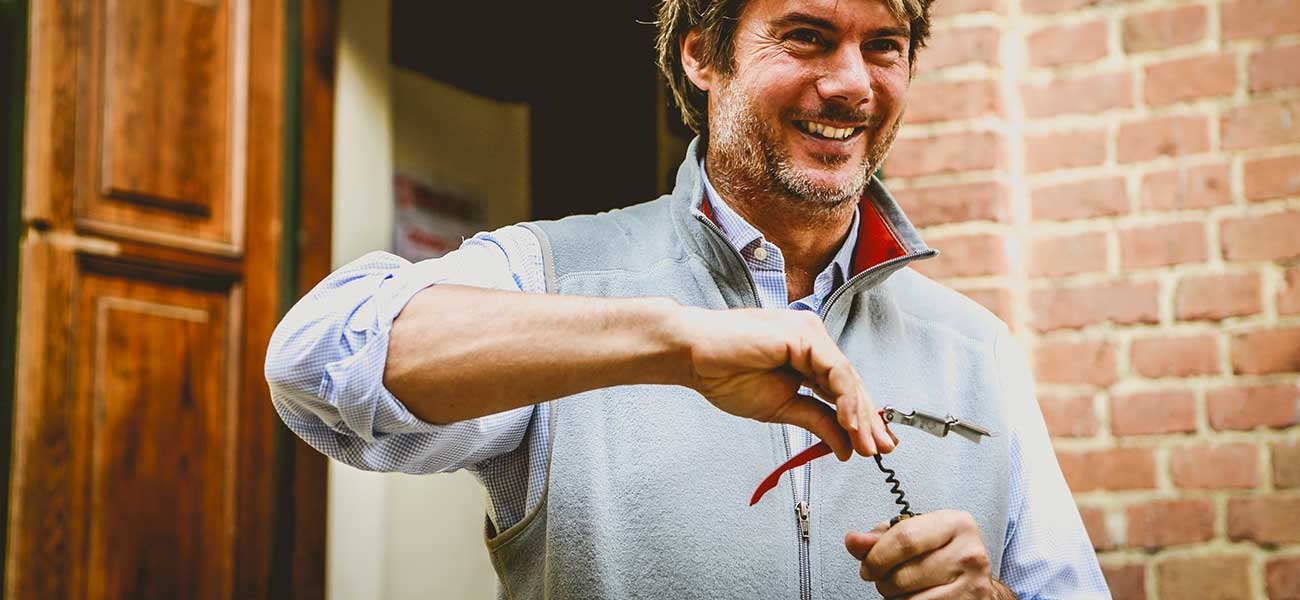 Today we drink the fruit of long years spent in the bottle thanks to a quality work and passion of yesteryear.
They are wines from another era , in every sense: Today we drink the fruit of long years spent in the bottle thanks to the quality work and passion of the past.
Whites to live like the "Great reds". Reds with a very long aging.
The vineyards are located in Monferrato, a historic wine area in Piedmont.
The production is based on a scrupulous selection of the grapes.
The vinification is characterized by long macerations (the skins remain in contact with the must for a long time) and a very limited use of sulfur (the famous sulphites in wine are very few).
The refinement takes place mainly in large woods (barrels).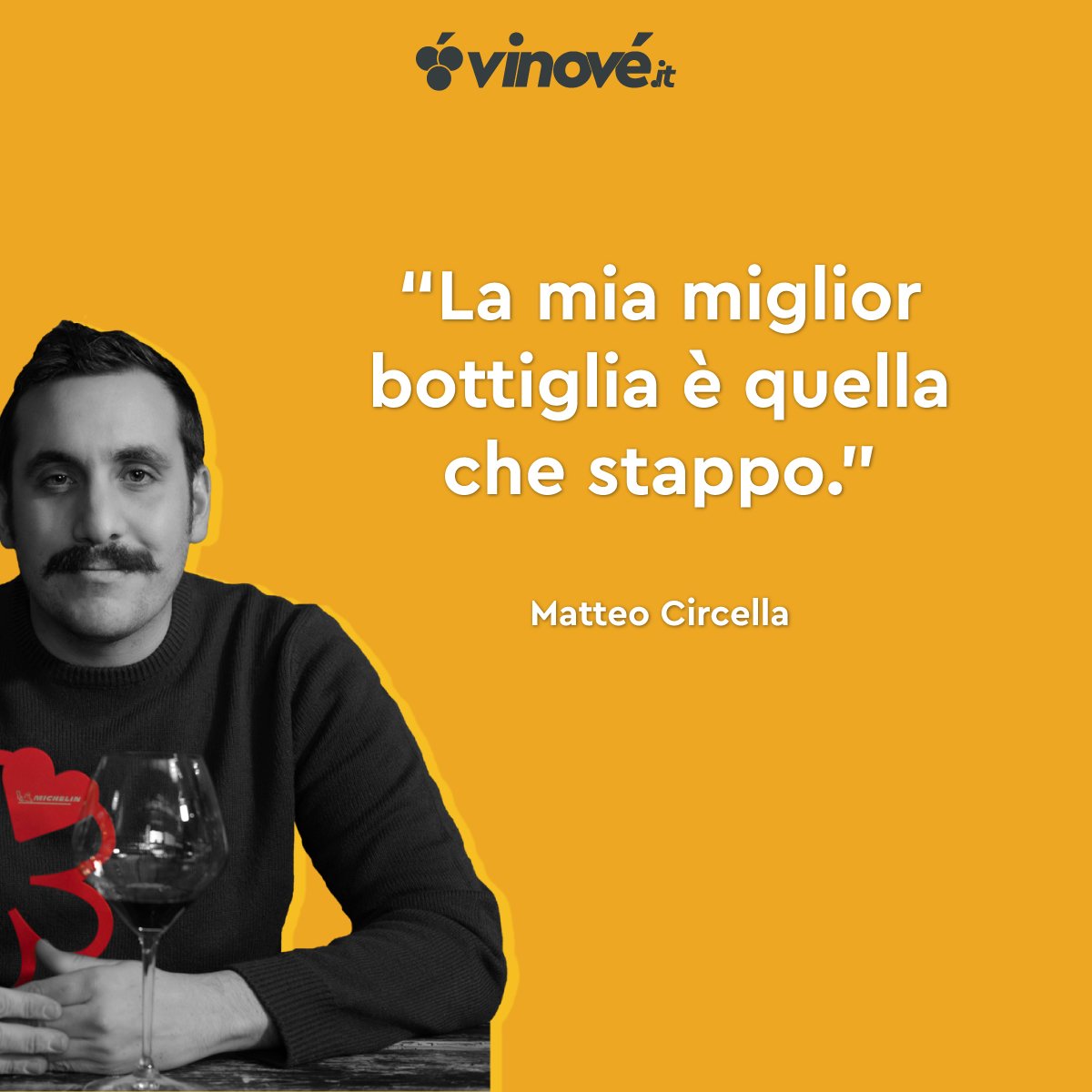 What color intrigues you?
Where would you like to travel?
Tutto ok
Semplice e nessun intoppo dall'ordine alla rapida e ben confezionata consegna. Di nuovo all'occorrenza!
Anonymous
2022-10-03
Ordine
Ottima enoteca on line ! Competente selezione di vini liguri , nazionali ed esteri. Spedizione normale velocissima . Tutto dovuto alla grande esperienza di Matteo !
Fabrizio
2022-10-02
Primo ordine
Sicuramente non sarà l'ultimo! Veloci,precisi,puntuali Matteo che chiama personalmente x avvisare che l'ordine è in partenza è un ottimo valore aggiunto E poi hann...
DanilO
2022-09-27
Perfetto!
Vini ok, imballo ok, spedizione ok. Consigliatissimo sia per la selezione dei prodotto che per l'attenzione verso il cliente. Comprate con fiducia e non ve ne pentirete!
MRBELLI
2022-09-26
entusiasto
gli ordini arrivano puntuali e precisi, in un occasione ho avuto un disguido ma il customer care si è subito offerto di sostituire la bottiglia e mi han lasciato un buono sconto.
cris
2022-09-24
Andalora Super
Come al solito una garanzia assoluta!!!
Diego86
2022-09-22
Professionalità ed efficienza
Primo (e ovviamente nn sarà l'ultimo) ordine su questa geniale cantina online… molto interessante la proposta offerta, chiara e utile la descrizione dei vini per poterli sceglie...
CT
2022-09-22
Ottimo
Ottimo nella consegna,prezzo giusto,il vino (PIGATO DELLA RIVIERA LIGURE DI PONENTE) è molto buono e vorrei sentirlo anche di altre cantine oltre quella che avete!!
Pano
2022-09-21
Perfetto
Cercavo un vino gustato alle Eolie. Trovato! Imballaggio resistente, consegna nei tempi previsti. Ottima qualità. Consigliato a chiunque ami gustare un calice di buon vino.
Amely
2022-09-21
Buon servizio
Ho ordinato un rosso che conoscevo ad un ottimo prezzo. Consegnato in pochi giorni con un imballo top!
Chiara
2022-09-18
Ottima assistenza
Ho avuto un problema con la spedizione a causa del corriere che è stato prontamente risolto via mail con Matteo. Consiglierei un numero verde per contatti più veloci ma comunque sono ...
fabricost
2022-09-17
Ok
Professionalità, gentilezza, ottimi vini, prezzi imbattibili
Vince
2022-09-14
Una scoperta fantastica
Mi sono affidata ai consigli di Matteo Circella e siamo rimasti tutti stupiti dalle chicche assaggiate, ora so dove farò i miei prossimi acquisti! Inoltre un servizio clienti ottimo con chia...
Sara
2022-09-13
Palazzo della torre
Orinato,arrivato subito,vino ottimo!
Simonetta
2022-09-13
Puntualità e precisione
Organizzazione perfetta. Precisione assoluta. Rispettati i termini di consegna. Spese di spedizione contenute.
Michiariel
2022-09-11
Genova Per Noi
Prima volta da Matteo. Vediamo se l'istinto è ancora buono Ieri sera ho aperto una bottiglia di Equinozio di Bruzzone. 13.5 gradi di goduria. Polpettone di patate e fagiolini, taaccc ...
Oltrepo
2022-09-08
Una bellissima scoperta
Oltre a prodotti di qualità scelti dal miglior sommelier italiano ho potuto usufruire di un servizio fantastico.
Matteo
2022-09-06
Tutto alla perfezione
Ordinato 12 bottiglie di un vino al miglior prezzo presente sul web , consegnato velocemente nonostante fosse a Ferragosto . Esperienza da ripetere
bioBar
2022-09-06
Top
Velocità di spedizione, imballo perfetto, vini ottimi, ma soprattutto mi ha colpito l'attenzione verso il cliente. È la prima volta che un venditore mi chiama per dirmi che il p...
Vito
2022-09-06
Simpatici & affidabili
Tutto molto bene sotto ogni punto di vista nonostante fossimo a Ferragosto.
BIOBAR
2022-09-01