If you are tired of the usual names and you are looking for it is an unexpected wine, which will surprise you and leave you something to tell and reflect on.
Special bottles, carefully selected to leave a mark.
This selection is made up of particular bottles that I have chosen because they are capable of leaving a mark.
If you know how to get involved with me, these wines will take you on a journey full of surprises away from fashions, approved tastes and vinifications all the same.
Buy these bottles of excellence and start with me a journey to discover surprising wines!
Matteo Circella - Sommelier Rock
Complex
An old Piedmontese of noble origins, certainly grumpy but tamed by a very long refinement.
Red as the matrix pill "You'll see how deep the white rabbit hole is."
Heroic
A rare Ligurian red wine from organic farming, green but above all heroic.
"Our grandparents drank it for lunch among the vineyards, sitting on a stone looking at the sea and listening to the wind."
Natural
A rare, pure, tannic and young Ciliegiolo, a strong and structured natural wine for a Ciliegiolo but that you can drink as soon as uncorked, without fear.
"Not everyone makes pure cherry tomatoes, so it's worth trying."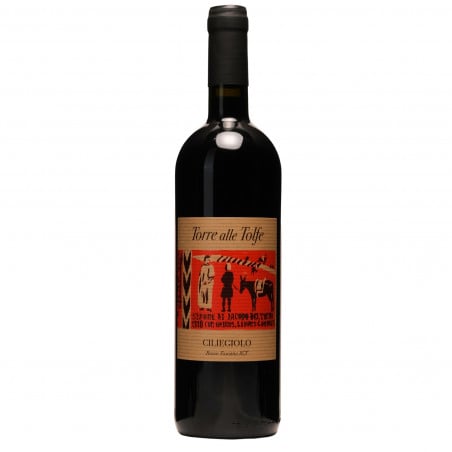 TORRE ALLE TOLFE
Price
€22.00
Regular price
€25.00
-12%
Antique White
single-variety from rare grapes
Orange Wine
orange color, long aging
Traditional
When the surprise is to rediscover tradition