10 € DISCOUNT FOR YOUR FIRST ORDER!
10 € DISCOUNT FOR YOUR FIRST ORDER!
Etna
The white wine of Etna : the freshness of the Sicilian territory
The white wine of Etna represents an authentic expression of the Sicilian territory, with its freshness and its distinctive personality. This wine, produced on the slopes of the imposing Etna volcano, offers a unique experience for the palate. Let's discover its peculiarities together on the vinove.it portal.
The origins of Etna white wine
The white wine of Etna is mainly produced from the native vines of the region, such as Carricante and Catarratto. Viticulture on Etna has ancient roots, dating back to the times of the ancient Greeks. Today, thanks to the commitment of local producers, these wines are enjoying great success internationally.
Characteristics of Etna white wine
The white wine of Etna is characterized by its freshness, its minerality and its complex aromatic profile. It offers notes of citrus, white flowers, peach, and a pleasant saline note that reflects the influence of the sea and the volcanic soil. In the mouth, it offers a pleasant acidity, a good structure and a persistent finish.
The territory of Etna
The vineyards that produce the Etna wine are located on the slopes of the highest active volcano in Europe, Etna. The volcanic soil and the particular climate, with temperature variations between day and night, create unique conditions for the cultivation of native vines. These factors contribute to the complexity and elegance of Etna wines.
The cellars of Etna
In the Etna region, numerous wineries are passionately dedicated to the production of local white wines. Among these, the Benanti winery is one of the most renowned and appreciated. Their experience and attention to detail are reflected in the high quality Etna wines they produce.
Buy your Etna white wine on Vinove.it
If you wish to discover the authentic freshness of Etna white wine, we invite you to visit the vinove.it website. Here you will find a careful selection of Etna wines from the best local cellars, ready to be appreciated and give you an unforgettable sensory experience.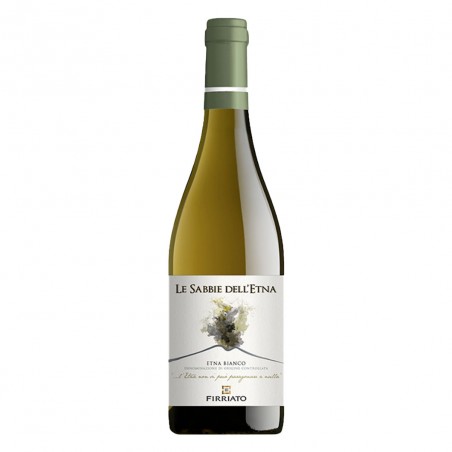 FIRRIATO
Price
€16.80
Regular price
€21.00
-20%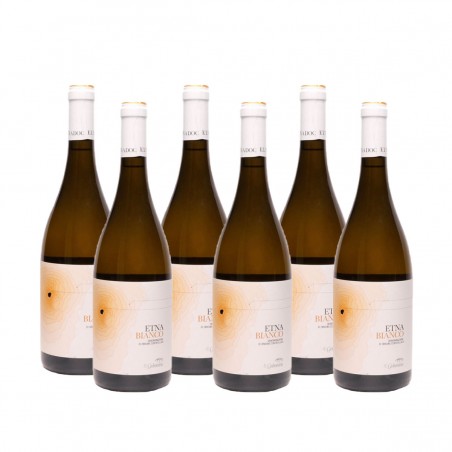 LA GELSOMINA
Price
€85.50
Regular price
€90.00
-5%