10 € DISCOUNT FOR YOUR FIRST ORDER!
10 € DISCOUNT FOR YOUR FIRST ORDER!
Torrette
Torrette wine: the excellence of the Aosta Valley
Torrette wine represents the excellence of the Aosta Valley, with its millenary history and its distinctive character. This fine red wine, mainly produced from the Petit Rouge and Gros Rouge grape varieties, offers a unique food and wine experience. Let's discover its peculiarities together on the vinove.it portal.
The origins of Torrette wine
Torrette wine has ancient origins in the Valle d'Aosta region in Northern Italy. This autochthonous vine has traditionally been cultivated in the Aosta Valley hills, characterized by an alpine climate and soils of alluvial and calcareous-clayey origin. The name "Torrette" derives from the small castles (turrets) that characterize the landscape of the region.
Characteristics of the Torrette wine
Torrette wine is characterized by its robustness and its complexity. It offers notes of red fruits, such as cherry and plum, accompanied by spicy and earthy undertones. In the mouth, it offers a pleasant acidity, firm tannins and a persistent finish. These wines are known for their ability to age, developing even more elegance and harmony over the years.
The territory of Valle d'Aosta
The Torrette vine finds its ideal habitat in the Aosta Valley, a mountainous region located in the Italian Alps. The vineyards extend over soils of alluvial and calcareous-clayey origin, which give the wine its structure and minerality. The alpine climate, with cool summers and cold winters, contributes to the balanced ripening of the grapes.
The Aosta Valley cellars
In the Valle d'Aosta, numerous wineries are passionately dedicated to the production of Torrette wines. Cantina Les Cretes is one of the most renowned and appreciated wineries, with a long tradition in the production of high quality wines. Their dedication to excellence is reflected in the Torrette wines they produce.
Buy your Torrette wine on Vinove.it
If you wish to savor the excellence of Torrette wine, visit the vinove.it website. Here you will find a careful selection of Torrette wines from the best Aosta Valley wineries, ready to be tasted and appreciated.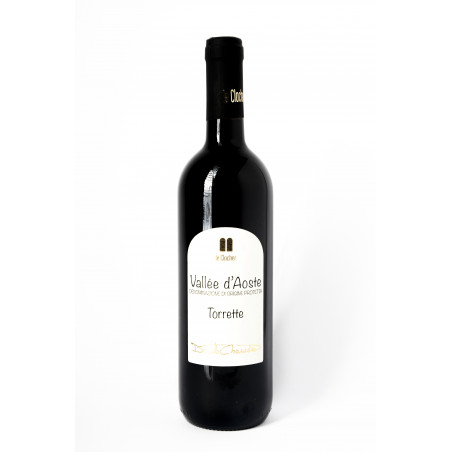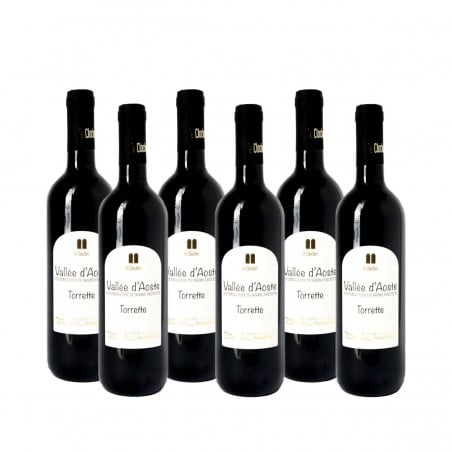 LE CLOCHER
Price
€59.40
Regular price
€66.00
-10%